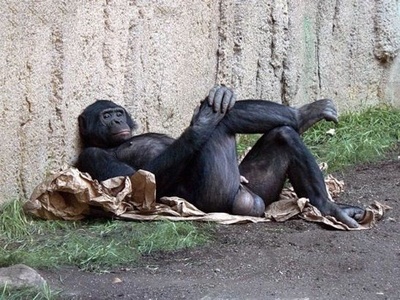 Episode 9 – New York Times Best-Selling Author Chris "even better than Fabio" Ryan

Intro:
For some of the coolest shirts and hoodies on earth, go to http://suredesigntshirts.com/ and use the code "Warrior" for 10% off.
The full vocal version of the Drunken Taoist theme is available here http://daisyhouse.bandcamp.com/
Chris Ryan's podcast: http://feralaudio.com/show/tangentially-speaking-with-dr-christopher-ryan/
Chris Ryan's twitter: https://twitter.com/ChrisRyanPhD
Please check out our affiliate's audio books at http://www.audibletrial.com/thedrunkentaoist
For backpacks, computer bags, martial arts gi, etc. check http://www.dsgear.com/ All hemp made!
And if you are in dire need of chocolate: go to http://www.CoracaoConfections.com/ Enter the word "Daniele" at checkout to get a 10% discount.
Today's guest is NY Times best-selling author Christopher Ryan. Great mix of fun and insightful. I had a blast chatting with him.
Daniele's adventure at the Playboy Mansion
"All the power to fake boobs. All the power to real boobs. All the power to any boobs."
Duncan Trussell is our viagra pusher
Introducing Christopher "Even Better Than Fabio" Ryan
Chris hangs out with a black mormon in Alaska and ends up in jail for a week for stealing a Snickers bar.
If you plan on heading to jail, we strongly suggest you visit Fairbanks, Alaska
Chris' job list: teaching English to pregnant Thai hookers, translating from Ebonics into English, teaching martial arts to land activists in Mexico, negotiating deals with Hasidic Jewish diamond dealers, etc.
Chris saves a hot Puerto Rican lady from a monkey
Scholars hate him–which makes me like him even more
Jealousy is not a sign you care. It's a sign you are a possessive control freak
13 year-old Daniele and his dreams of a hooker/teacher. Hookers as "goddesses of mercy."
Uncomfortable with their horn dog natures, too many people feel the need to justify sex through love
Rule # 1 for taming an indigenous society: send missionaries to preach against free sex
How to live in a society we are not genetically programmed for
Capitalism: eliminate freely available goods in order to sell you a poor imitation
Sexual shame as a tool to control people
40% of Western women rarely or never have orgasms!
Give Chris his own TV Show! "The scholars are going to scoff, but… fuck it!"