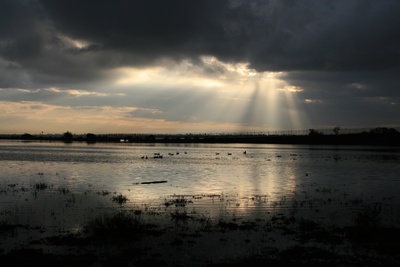 Episode 11 – Taylor Parker: Fighting for Everything That Is

Intro:
Raccoons shooting steroids in my backyard, coyotes slaughtering critters under my window
My night with a tribe of raccoons having sex (among each other… I took no part in it–I swear) and fighting coyotes
Taylor Parker enlightening us about how punching people in the face makes you a better environmentalist
Please check out the amazing hemp products by our sponsor, Datsusara. http://www.dsgear.com/ Use the code "daniele" at checkout to get a discount.
If you are in the market for t-shirts and hoodies, check my all time favorites http://suredesigntshirts.com/ Use the code "warrior" at checkout to get a discount.
The Drunken Taoist t-shirts are shipping. If you want one and haven't ordered it, email me at bodhi1974@yahoo.com with size and color (red or grey) and I'll let you know if we still have them.
The band doing our intro music released their album. Check them out here http://daisyhouse.bandcamp.com/
Drive a lot? Could use audiobooks? Check out our affiliate audiobooks at http://www.audibletrial.com/thedrunkentaoist
For a discount on some awesome chocolate, type "daniele" at checkout for a discount http://www.coracaoconfections.com/
"C'mon Hitler, be a sweetie"
The Drunken Taoist teaser, check out Daniele "The Godfather" Bolelli  http://www.youtube.com/watch?
The important difference between math and meth
Restoration ecology, saving wetlands, removing heavy metal from the water (not talking about Metallica)
Why Environmentalists get a bad rap
Protecting natural resources shouldn't be a political issue. Why is it? The near-thinking primate dilemma
J. Diamond about the false dichotomy between the economy and environmental protection
Daniele's errant brain waves saved Taylor from turning to the dark side and becoming a soulless corporate lawyer
Taylor's pragmatic approach to environmentalism
Political parties: driving the bus toward destruction at 90 mph vs. driving the bus toward destruction at 60 mph
Interconnectedness is the name of the game
Contributing to google searches about "duck porn"
Taylor's experience with boxing, and how it helps his work
Learning how to take a beating/dealing with adversity
Daniele has no problems punching friends in the face
Shameless plug for "On the Warrior's Path"
Taylor channels his inner Bruce Lee
Taylor Parker's twitter: https://twitter.com/tidalinfluence
His company's website: http://www.tidalinfluence.com/
Personal website: http://www.practicepraxis.org/
Email: Taylor@tidalinfluence.com