Ikkyū Drunken Taoist Podcast T-shirts
Now Taking Pre-Orders
These shirts were designed by Savannah Em and printed on soft Sure Design t-shirt fabric
Front of Shirt

Back of Shirt 

Shirts come only in green color shown above.  Sizes available:  S,M,L,XL, XXL




Shirts are $20 each


Please include the shirt size you would like in the additional information field at the bottom of your payment information.
Shipping and handling is included.
International orders are $30 – For international orders do not use button but please contact me at bodhi1974@yahoo.com

The

Ikkyū  Shirts are pre-order only

at this time – Should ship out over the next few months.
Happy Nietzche Drunken Taoist Podcast T-shirts
These shirts were designed by Savannah Em and printed on soft Sure Design t-shirt fabric
Front of Shirt

Back of Shirt 

Shirts come only in red color shown above.  Sizes available:  S,M,L,XL, XXL




Shirts are $20 each


Please include the shirt size you would like in the additional information field at the bottom of your payment information.
Shipping and handling is included.
International orders are $30 – For international orders do not use button but please contact me at bodhi1974@yahoo.com
Dionysian Parade Drunken Taoist Podcast T-shirts
These shirts were designed by Savannah Em and printed on soft Sure Design t-shirt fabric
Front of Shirt (gray color)

Back of Shirt 

Front of Shirt (orange color) 

Shirts come in either gray or orange color shown above.  Sizes available:  S,M,L,XL, XXL




Shirts are $20 each


Please include the shirt color (gray or orange) and size in the additional information field at the bottom of your payment information.  Shipping and handling is included.
International orders are $30 – For international orders do not use button but please contact me at bodhi1974@yahoo.com
New Drunken Taoist Podcast T-shirts
These shirts are the same design as the originals but are printed on soft Sure Design t-shirt fabric
Shirts come in either red or gray color shown above.  Sizes available:  S,M,L,XL, XXL
Shirts are $20 each
Please include the shirt color (red or gray) and size in the additional information field at the bottom of your payment information.  Shipping and handling is included.
International orders are $30 – For international orders do not use button but please contact me at bodhi1974@yahoo.com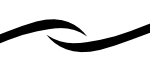 Original Drunken Taoist Podcast T-shirts
We only have a few of these left. Original design printed on normal cotton t-shirt fabric – please email me at bodhi1974@yahoo.com and ask about availability
Shirts are $20 each
Shirts shipped outside the US are $30
To order these shirts please contact me at bodhi1974@yahoo.com